Story Starters Edition ONE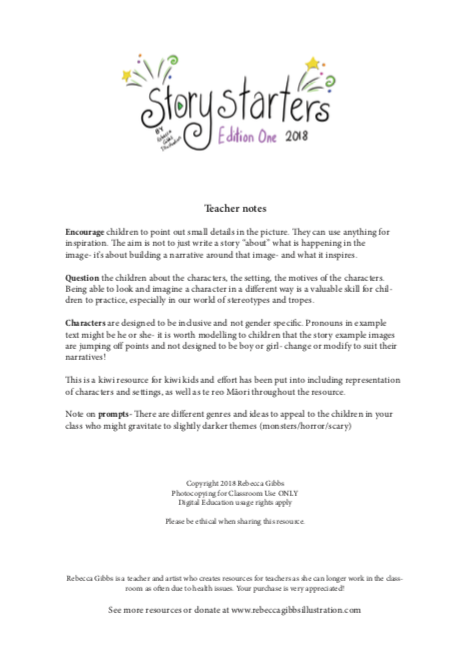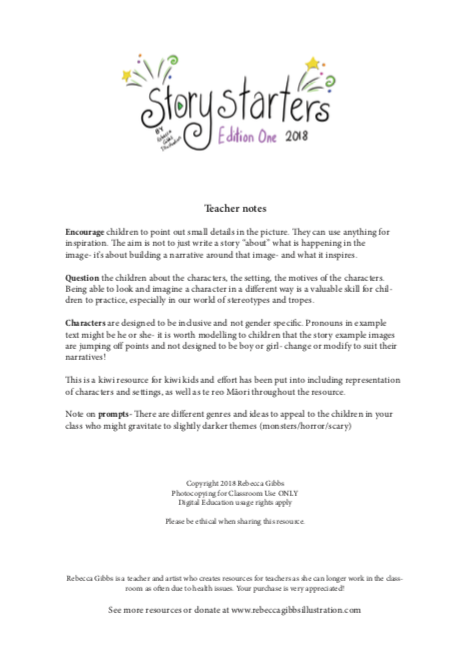 sale
Story Starters Edition ONE
New Resource!
Six custom illustrated Story Starters (writing prompts) each with their own prompt sheets, key words, character/settings prompts and a writing challenge.
Use them as part of your writing programme, whole class modelling sessions, as independent or group writing activities or as a stand alone writing activity (great for relievers).
Resource is a4 so can easily be enlarged to a3 for modelling books. Pages designed for multiple prints feature black and white imagery to save on printing costs!
This set is created with coverage in mind. The activities and resources can be used at a variety of levels, and with content and options that will appeal to your fussiest and indecisive writers.
Different genres, 26 pages, 6 high quality colour images, each image comes with a writing challenge, writing prompts, brainstorm/writing sheet with spelling words and key words to inspire and help proof reading/editing.
On special for the school holidays! Get your writing planning sorted for next term with a $5.00 early supporter discount!