Block Poster: Huhu Beetle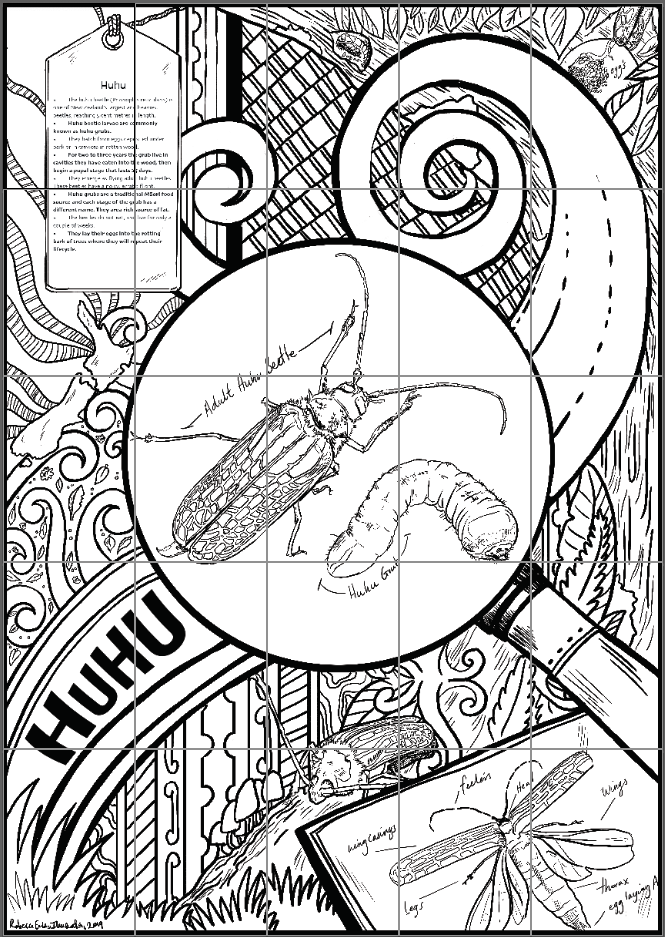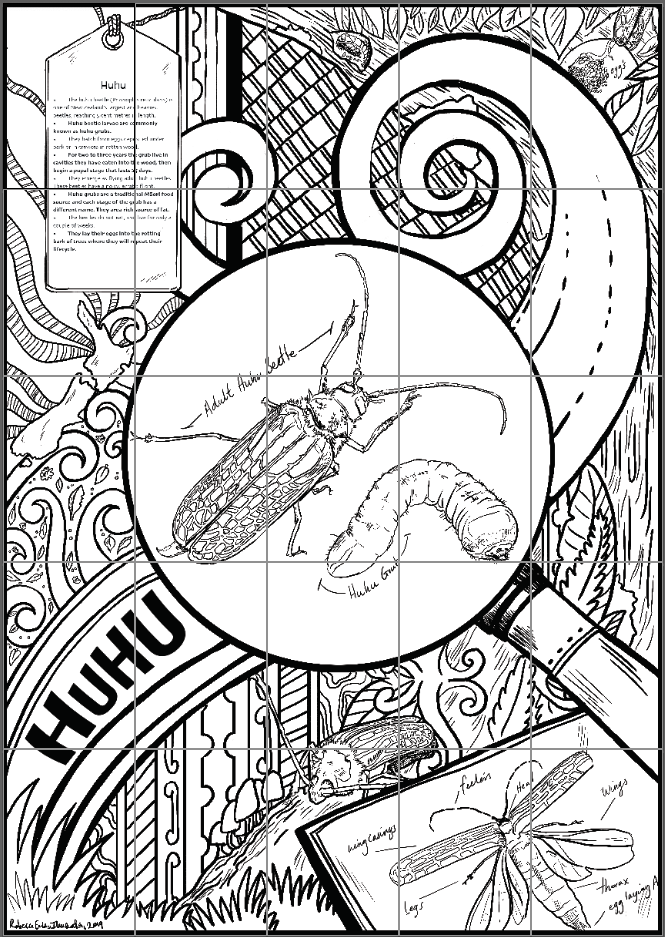 Block Poster: Huhu Beetle
Collaborative art project featuring Huhu Beetle, eggs, grub and larvae-

Original Art by Rebecca Gibbs.
Made up of both geometric and Māori patterns, with facts and features of the insect. Perfect for bringing science into the classroom and engaging your artistic learners!
Print, distribute, colour and then reassemble to create a unique, stunning, colourful artwork to display in your classroom! Or assemble first and let loose!
File comes with Assembly guide to help ease headaches when putting it together.
This art work is 5 x 5 A4 (portrait)
NOTE: total pages 25
For best alignment when printing make sure it is set to 100% not "fit" when printing. A4 or A3 dimensions.
Please be ethical when sharing this resource.
Rebecca Gibbs is a teacher and artist who creates resources for teachers as she can longer work in the classroom as often due to health issues. Your purchase is very appreciated!
See more resources at www.rebeccagibbsillustration.com